We Go Together Like Milk & Cookies
Schmackary's + Broadway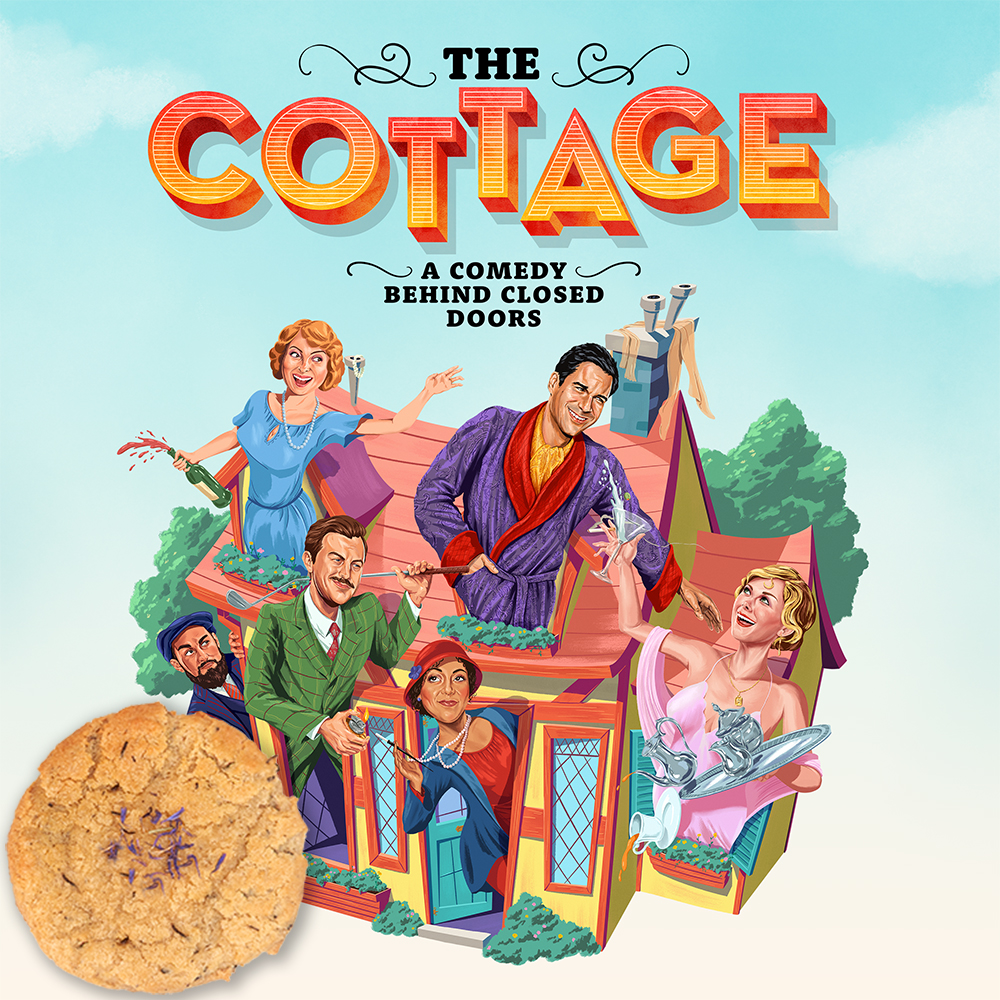 Current Broadway Cookie Collab
Sylvia's Spot of Tea
Just like a tangled web of secrets, this cookie combines subtle lavender with sensuous Earl Grey, creating a flavor experience as surprising as the plot twists. Each bite is a delightful escapade into the unexpected, perfectly in tune with the ridiculous and hilarious tale of sex, betrayal, and love that unfolds in The Cottage. Enjoy this cookie with a dash of humor and a sprinkle of intrigue, and savor the flavors of a story that keeps you guessing until the very end.
Take A Piece Of Broadway Home - Order Online Now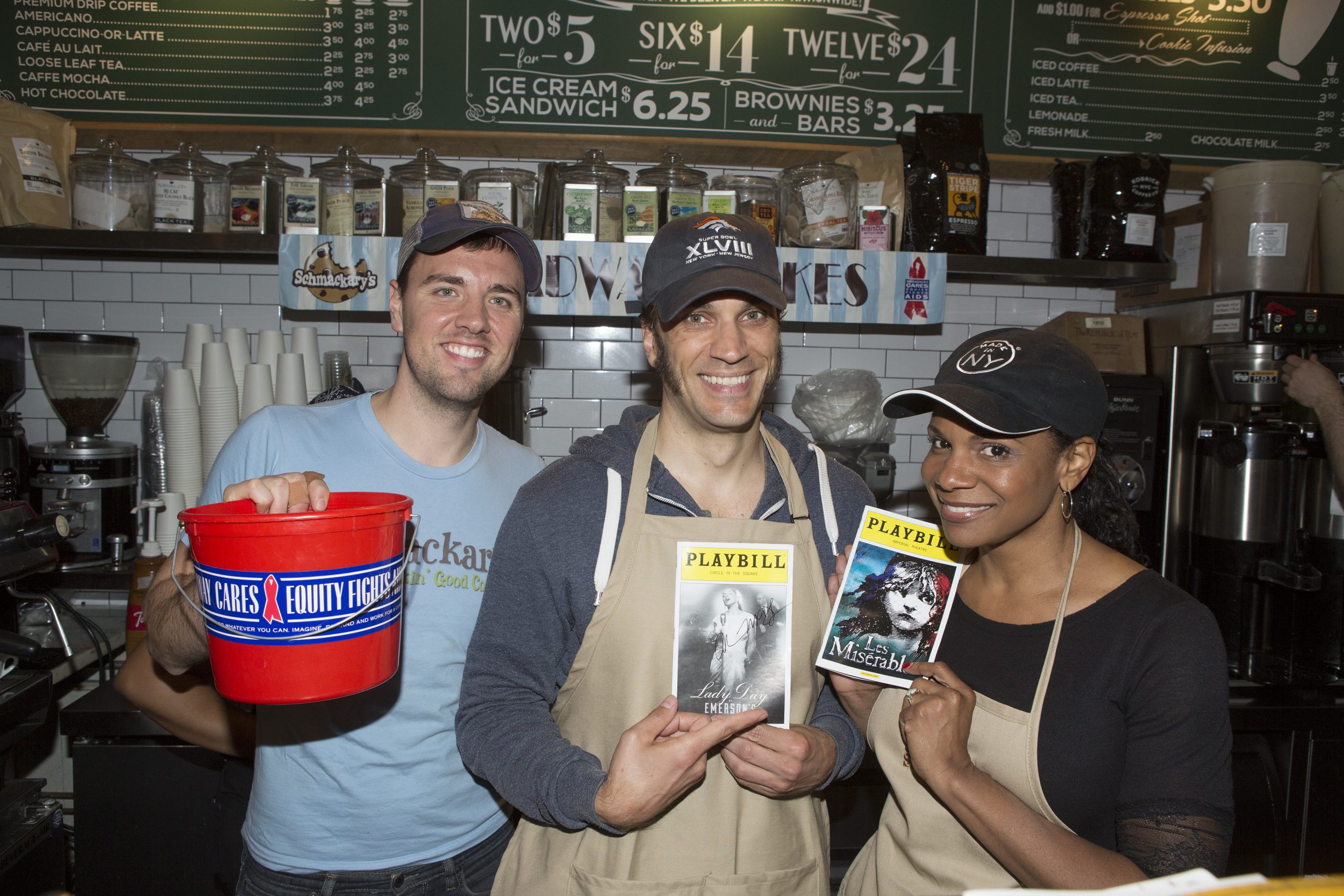 Broadway Bakes
Broadway Bakes at Schmackary's is an annual fundraising event that brings together the world of Broadway and the delicious treats offered at Schmackary's. During this special event, Broadway stars take turns working behind the counter, serving customers to raise money for Broadway Cares / Equity Fights AIDS.
The proceeds from Broadway Bakes at Schmackary's go directly to BC / EFA, supporting its efforts in providing lifesaving medication, healthcare, financial assistance, and support to those in need. The event not only raises crucial funds but also helps raise awareness about the organization's mission and brings the Broadway community closer to its fans.
In the past years, Schmackary's Broadway Bakes event helpt raise over $70,000 for BC / EFA. Zachary "Schmackary" Schmahl, the owner, creator and cookie master of Schmackary's finds it very important to give back to the Broadway community as they have been extremely supportive of the cookie company since the very beginning. "Every step of the way, the backing of the theatre community has helped our little cookie company grow into a huge success story," Schmahl said. "So when it came time to give back, Schmackary's wanted to assist the Broadway community in any way possible. Broadway Bakes was born and the stars have come out year after year to help us give back and support Broadway Cares / Equity Fights AIDS."
Past Broadway Cookie Collabs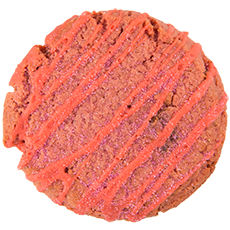 & Juliet's Strawberry Rhubarb
& Juliet
This delightful cookie embodies the spirit of the show with its vibrant flavors and playful combination. We infuse the natural sweetness of ripe strawberries and pair it with the tangy twist of fresh rhubarb. The result is a harmonious blend of flavors that mirrors the dynamic and energetic storytelling of & Juliet. This whimsical treat will transport you to a world of love, adventure, and musical enchantment.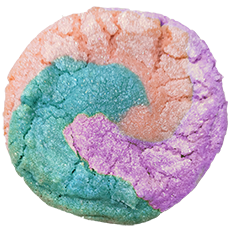 It's Britney, Biscuit
Once Upon A One More Time
This groovy and tantalizing tie-dyed sugar cookie is the perfect harmony of sweet nostalgia and pop perfection of Once Upon A One More Time, featuring the iconic hits of Britney Spears.  Topped with a sprinkle of edible glitter, each bite is like a dance move that'll make your taste buds scream, "Gimme More!" So, grab a "Piece of Me" and indulge in "It's Britney, Biscuit!" It's not just a cookie, it's a lip-smacking ode to the pop princess herself. Oops, you'll do it again and again!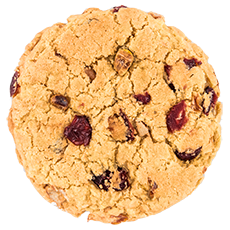 The Amazin' Corn Bred Cookie
Shucked
This corn-tastic cookie is a corn-credible treat that will leave you corn-pletely satisfied. This corn bread inspired cookie is infused with ear-resistibly fresh sweet corn, toasted pecans and dried cranberries. With each mouthful, you'll be  transported to the heartland of Shucked, where corny jokes, delightful puns and incredible talent literally "pop" on stage.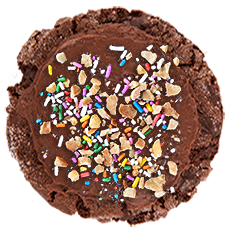 The Schmicago Crunch
Schmigadoon – Season 2
Each bite of "The Schmicago Crunch" is a taste explosion, transporting you to the colorful and joyful town of Schmicago. The cookie base is rich and fudgy, topped with a velvety chocolate frosting, for an extra layer of decadence. The cookie is then finished with a nutty sprinkle crunch topping capturing the whimsical and kooky cast of characters in Apple TV's Schmiggadoon.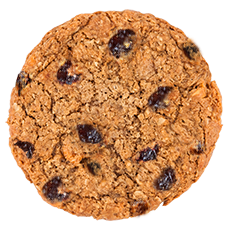 Sue's Rum Raisin
Some Like It Hot
This enticing treat combines the hearty flavors of oats with the intoxicating richness of rum-soaked raisins, capturing the essence of forbidden indulgences of prohibition in the roaring twenties. With each bite, you'll experience a taste of history, transporting you to a world of speakeasies, jazz-filled nights, and unforgettable Broadway performances.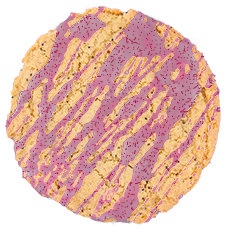 Schweet Treat
Schmigadoon – Season 1
This "Schweet Treat" will transport you to the magical town of Schmigadoon, where the search for love and music intertwine. The cookie features a soft and zesty lemon poppy seed base, with a luscious hibiscus glaze is drizzled on top. Indulge in this delightful cookie and experience a symphony of flavors that will make your taste buds sing with joy.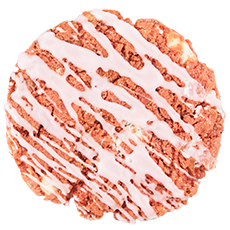 Scottish Strawberries & Cream
Mrs. Doubtfire
This delightful treat captures the essence of Mrs. Doubtfire's heartwarming persona with its sweet and creamy flavors. This gluten-free cookie is infused with the essence of ripe strawberries and creamy white chocolate chunks that melt in your mouth, creating a delightful sensation. Each bite is a reminder of the unconditional love and joy that Mrs. Doubtfire brings to the stage.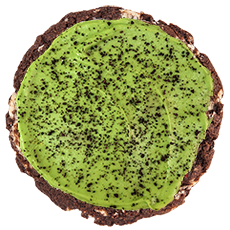 Cookies & SCREAM
Beetlejuice
This eerie yet delightful treat combines the classic cookies & cream flavor with a twist. The cookie base is loaded with crushed oreos and white chocolate, with a Beetlejuice green frosting. Each bite offers a spooky symphony of flavors, transporting you to the haunted and hilarious underworld of Beetlejuice. Indulge in the "Cookies & Scream" and let its devilishly delicious combination of flavors enchant your taste buds on this otherworldly Broadway adventure.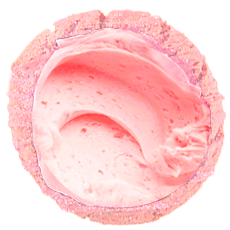 Glinda's Cotton Candy
Wicked
This enchanting cookie captures the bubbly essence of Glinda. The cookie features a soft and pillowy pink cotton candy base, adorned with a swirl of fluffy pink frosting. With each bite, you'll experience a delightful burst of sugary charm and it will sweep you away on a delightful journey, transporting you to the vibrant and fantastical world of Wicked.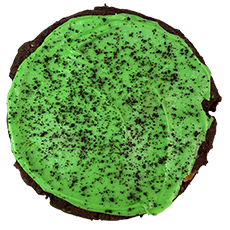 Elphaba's Cookies & Cream
Wicked
A bewitching creation inspired by the Broadway musical Wicked, this enchanting cookie captures the essence of Elphaba, with chunks of oreo cookies and white chocolate, topped with a vivid green frosting. Indulge and let the magical flavor transport you to the magical land of Oz, where witches, friendship, and extraordinary adventures unfold.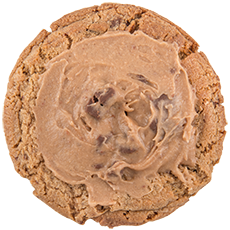 Dorothy's Cookie Dough Delight
Tootsie
This irresistible treat captures the essence of indulgence and nostalgia. The cookie features a soft and chewy cookie dough base, infused with creamy milk chocolate chips, topped off with a decadent cookie dough frosting.  Indulge in "Dorothy's Cookie Dough Delight" and savor the magic of the movie musical in a scrumptious and nostalgic way, where laughter and family bonds reign supreme.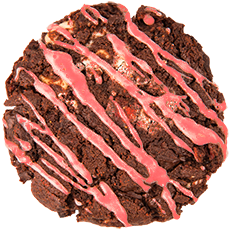 Love At First Bite
Pretty Woman
A dark and delicious cookie that encapsulates the romance and elegance of a working girl finding love with rich taste. This indulgent creation combines a rich chocolate duet with fresh strawberries, topped with luxurious strawberry glaze. With its irresistible combination of decadence and romance, this cookie brings a touch of sweetness to your Broadway experience.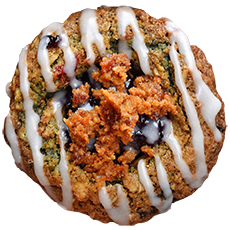 Deep Dish Blueberry Bacon
Waitress
A delectable tribute to the beloved musical, this innovative treat combines the essence of the show's iconic pie with a twist. This deep-dish oatmeal cookie is packed with a juicy blueberry compote that bursts with sweetness, and it is studded with crispy, savory bites of smoky bacon. With each bite, you'll be transported to the heartwarming world of Waitress, where love and delicious desserts take center stage.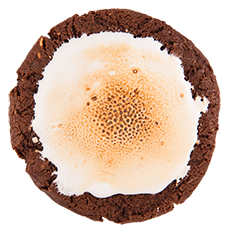 The Final Schmack-Down
Rocky Broadway
Paying tribute to the high-energy and excitement of the Rocky Broadway musical, this indulgent cookie combines classic rocky road flavors in a delightful twist. Rich, fudgy chocolate cookie dough is studded with chunks of toasted almonds and gooey marshmallows. Indulge and let its delicious blend of flavors transport you to the thrilling world of Rocky, leaving you ready to conquer any challenge that comes your way.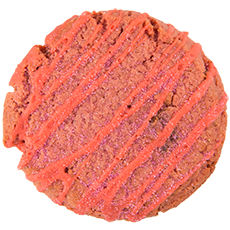 The Showgirl
Bullets Over Broadway
Just like a mob boss running the show, this cookie has a surprising twist. This delectable cookie is a fusion of delicate flavors, where the sweetness of strawberries meets the tangy kick of rhubarb, creating a tantalizing symphony of surprise and delight with each bite. Indulge in "The Showgirl" cookie and experience a taste so good, it'll have even the toughest mobster singing its praises.