Nationwide Ordering
We're literally here to send cookies to your mailbox
Please Note: We are a small, family-owned bakery operating with limited staff due to COVID-19 restrictions. Orders will be processed in the order they are received. Thanks for your patience.
Gift Packs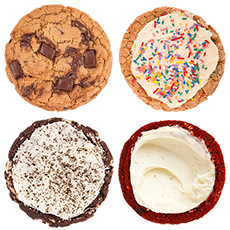 Fan Favorites 4-Pack
Try 4 of our Fan Favorites!
Classic Chocolate Chip
Funfetti
Cookies & Cream
Red Velvet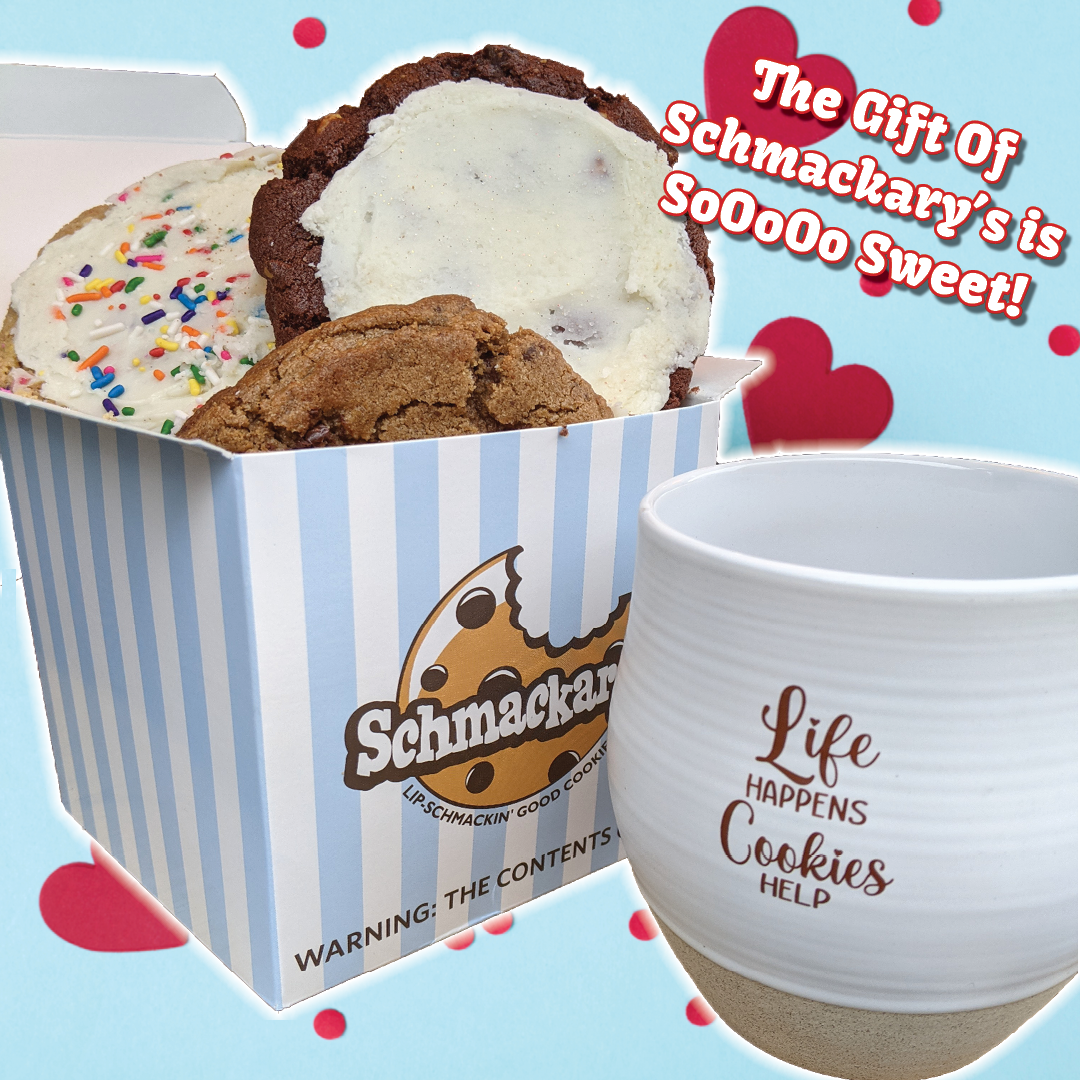 Forever Your Cookie Pack
This Gift Includes:
6 Assorted Cookies
Life Happens Mug
12-Cookie Flights
Best Sellers
The Classic / Red Velvet / Funfetti
Daily Dozen
We Select 12 random flavors to send your way.
Be My Valentine!
Chocolate Covered Strawberry / Funfetti / Chocolate Explosion / Strawberries & Cream
Spring flavors are HERE! Cookies make the best gifts for that special someone!
Build Your Own Dozen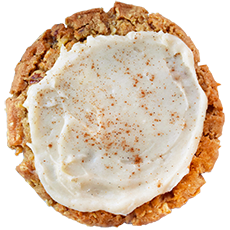 The Hummingbird
oats / pineapple / coconut / banana / toasted pecans / southern cream cheese frosting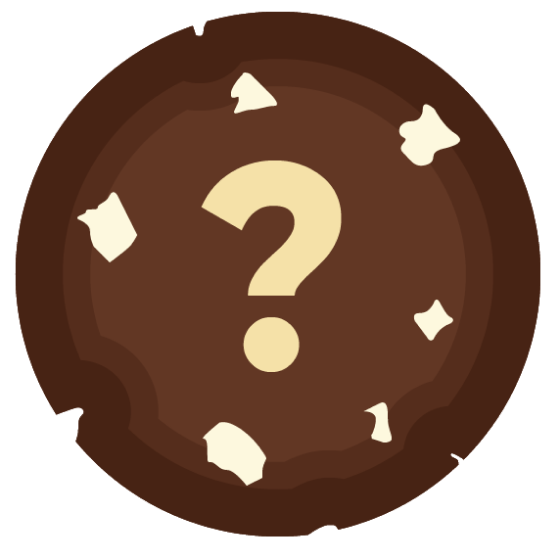 Mystery Cookie
We select a mystery cookie to fill out your flight.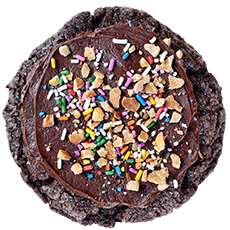 Chocolate Cookie Crunch
LIMITED TIME FLAVOR
Our chocolate crunch cookie is BACK!
triple chocolate cookie / chocolate nutella frosting / sprinkles / crushed peanuts / sugar cone bits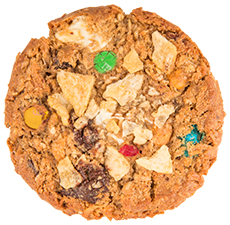 The Hangover
BACK IN STOCK!
potato chips / semi-sweet chocolate / white chocolate / butterscotch / m&ms / raisins / coconut / walnut pieces / cinnamon / oats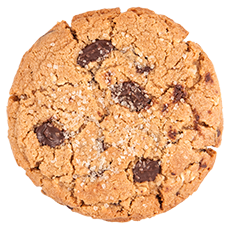 Peanut Butter Cup
peanut butter / semi-sweet chocolate / roasted peanuts / sea salt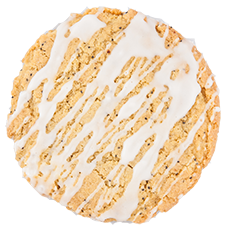 Lemon Poppy
corn flour / lemon / poppyseed / sweet lemon glaze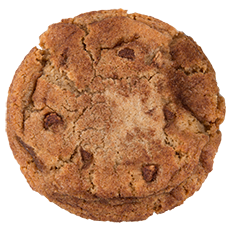 Schmacker - doodle
cinnamon / sugar / cinnamon chips / cinnamon sugar chunks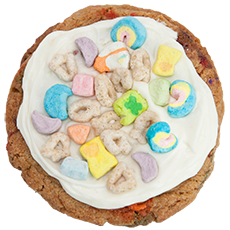 Lucky Charmed
BACK FOR SPRING!
sugar / marshmallows / vanilla / milk & mallow frosting / Lucky Charms cereal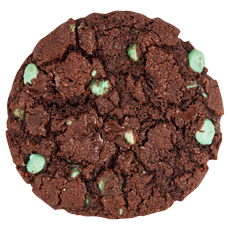 Dirty Leprechaun
BACK FOR SPRING!
dark cocoa / mint chips / semisweet chocolate
Complete Your Gift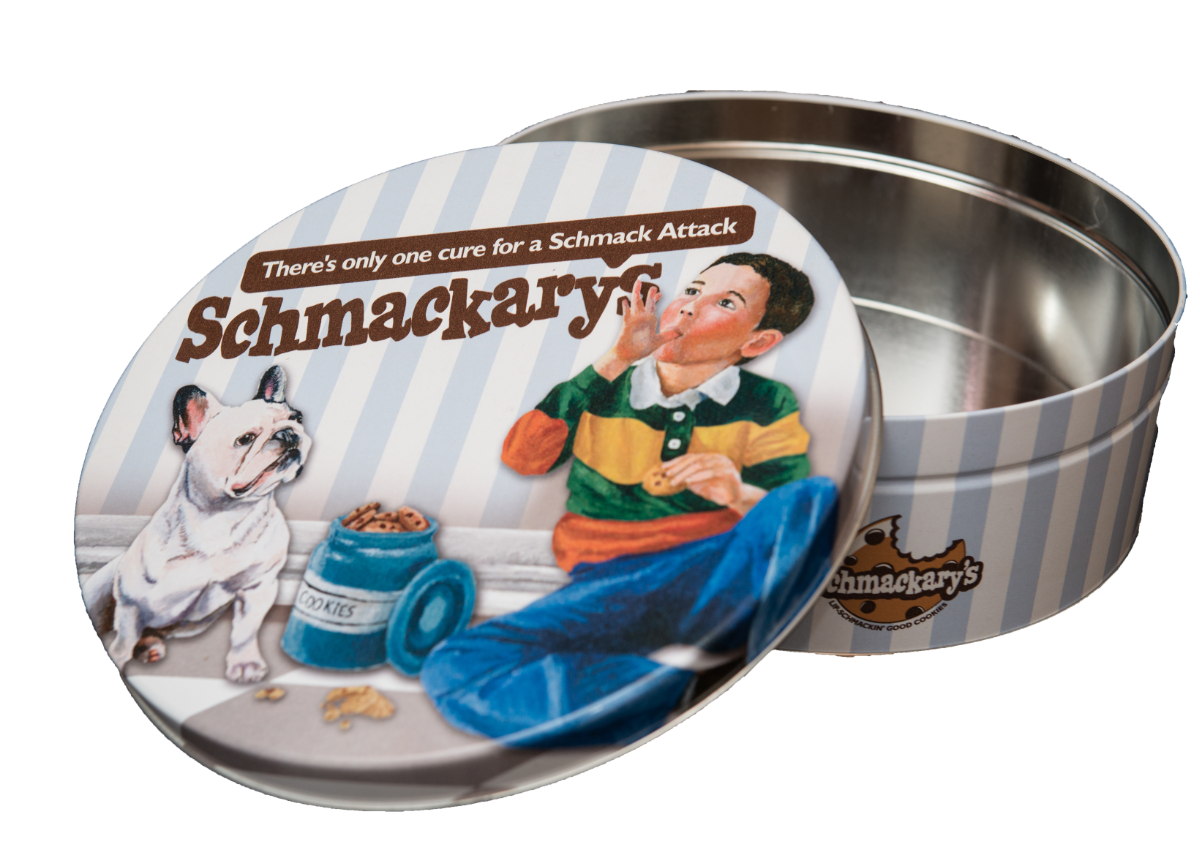 Schmackary's Mural Gift Tin
Each Tin Holds 12 Old Fashioned Cookies or 25 Schmall Cookies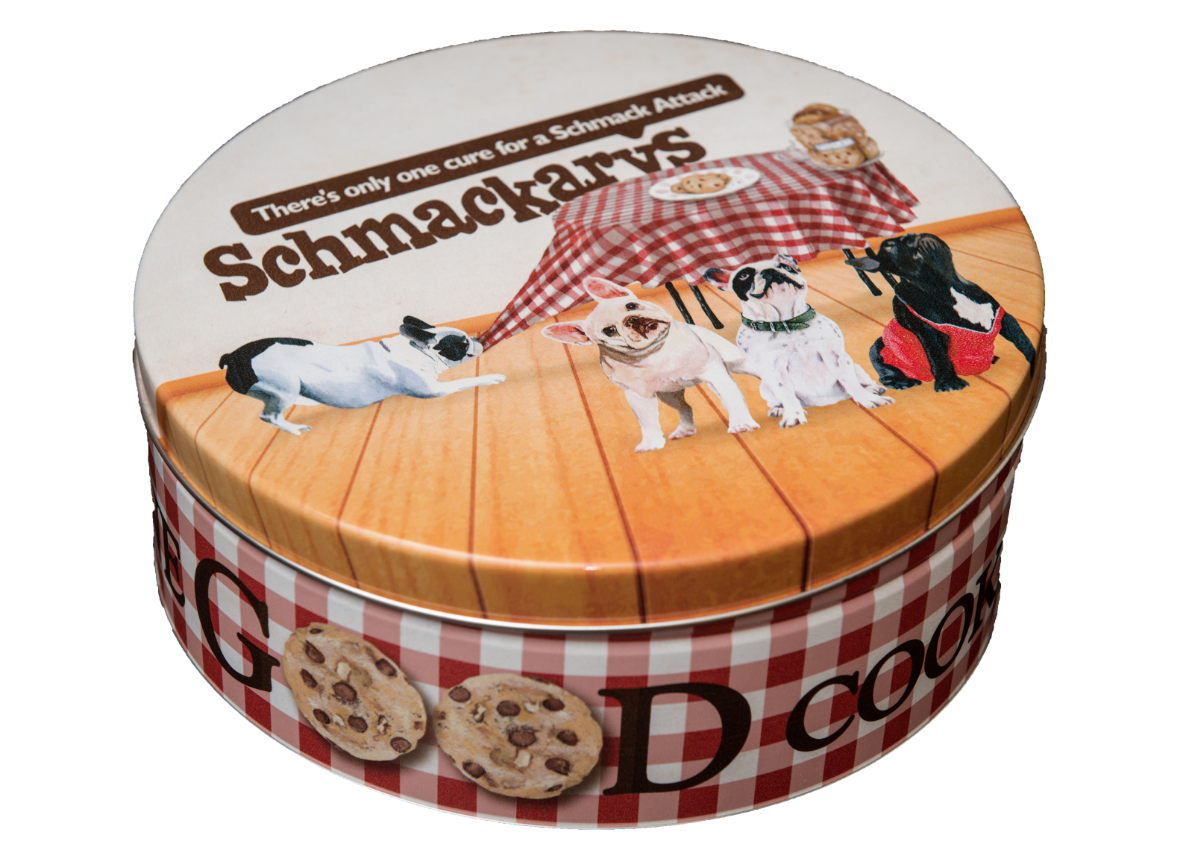 Doggone Good Cookies Tin
Each Tin Holds 12 Old Fashioned Cookies or 25 Schmall Cookies