Nationwide Ordering
We're here to send cookies to your mailbox
Orders can take up to 72 hours to process before they are shipped. Thank you for your understanding.
Only Cookies in the Building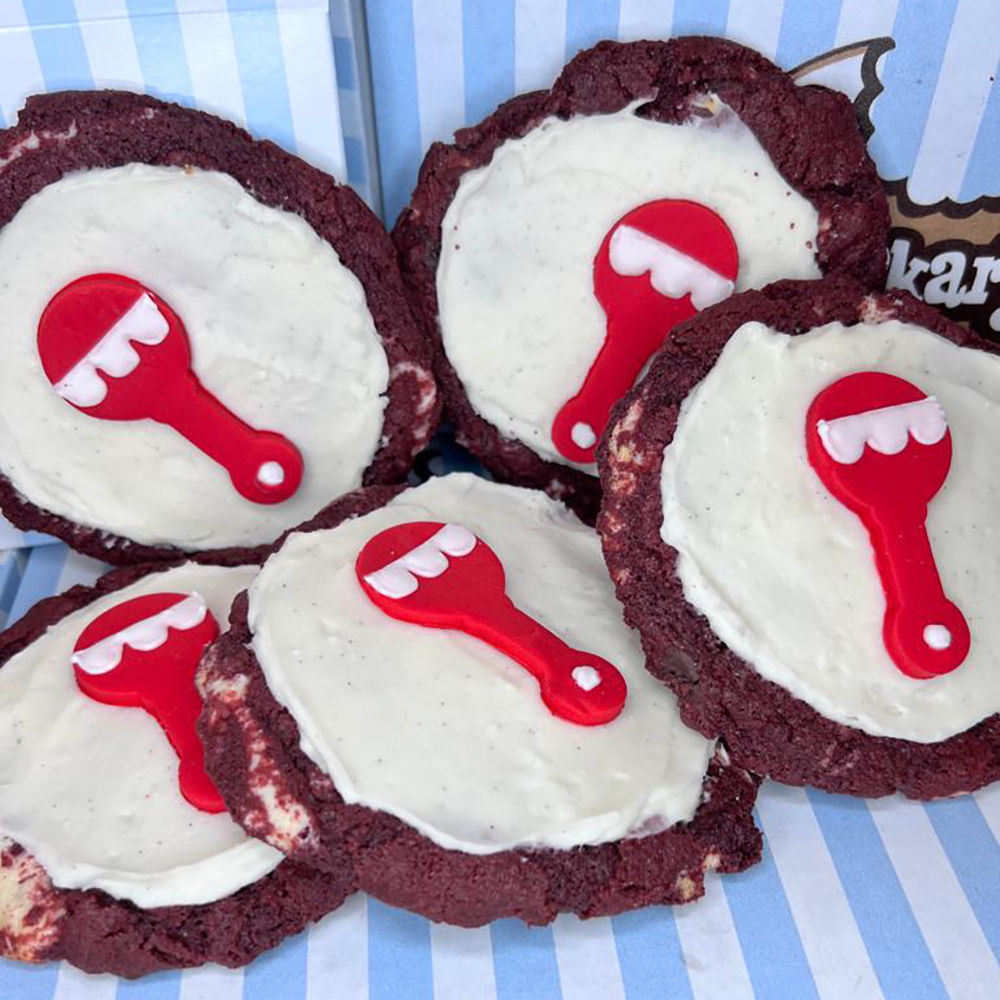 Death Rattle Dazzle
Limited Time Only!
Try the infamous Death Rattle Velvet 4-pack
Choose wisely…
Eat the wrong cookie and you may end up like Ben Glenroy.
Drop Dead Delicious
Limited Time Only!
Try the Ben Glenroy Fan Favorite 4-Pack
Classic Chocolate Chip
Funfetti
Cookies & Cream
Death Rattle Velvet
Half Dozen Gift Boxes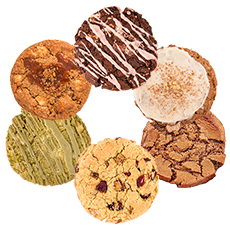 Baker's Choice
Let our Cookiologists take the guesswork
out of choosing the perfect 6-pack!
A perfectly curated box is on the way!
picture may not reflect actual flavors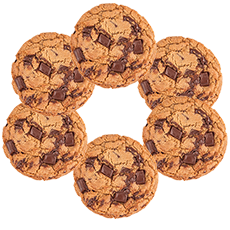 Oh So Classic
Far from average, forever a classic.
Packed with gourmet chocolate chunks
and a hint of coarse sea salt.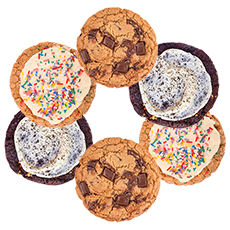 Fan Favorites
Try 6 of Our Best Selling Flavors!
Classic Chocolate Chip
Funfetti
Cookies & Cream
At the end of the rainbow... you'll always find cookies!
Build Your Own Dozen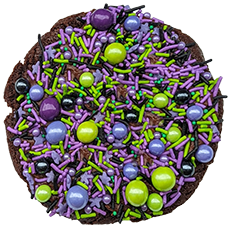 I Put A Spell On You
Just a bunch of Hocus Pocus loaded with
cocoa, semisweet chocolate and topped
with our fudgey chocolate frosting and
a special Sanderson Sister sprinkle blend!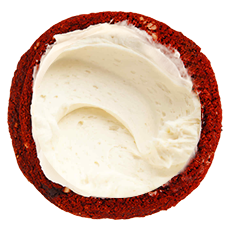 Red Velvet
Rich and Velvety. Stuffed with
semisweet and white chocolate.
Finished with silky vanilla frosting.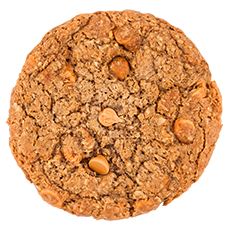 Oatmeal Scotchie
This combination of oats, creamy
butterscotch, vanilla and a pinch of
cinnamon is practically perfection.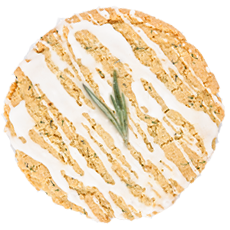 Rosemary's Baby
A soft & creamy lemon cookie with
a delicious blend of white chocolate,
pine nuts and fresh rosemary.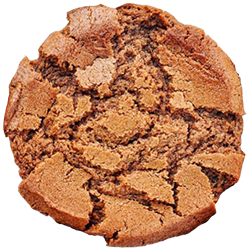 Cookie Butter Bliss
Cookie butter straight from the jar and
into a chewy delight with notes of warm
cinnamon. You'll never believe its vegan!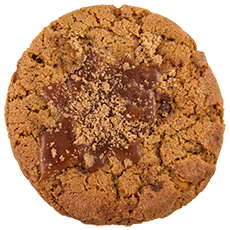 Pick of the Patch
LAST CALL
pumpkin / toffee bits / butterscotch / caramel / streusel topping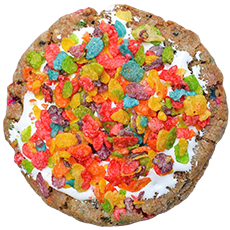 Cereal Killer
Fruity Pebbles, Fruit Loops, Cornflakes
and loads of marshmallowy goodness.
Part of this complete dessert.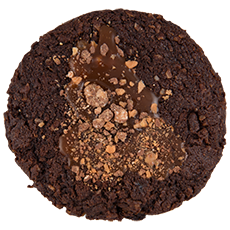 The Candy Bar
A sinfully rich chocolate base packed
with Snickers, Butterfinger, toffee bits,
Reese's Pieces & salted caramel!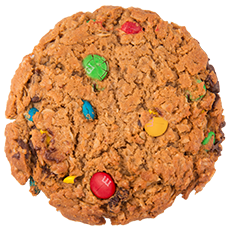 The Monster Mash
This Frankencookie is a graveyard smash
of oats, peanut butter, M&Ms and
semisweet chocolate chunks.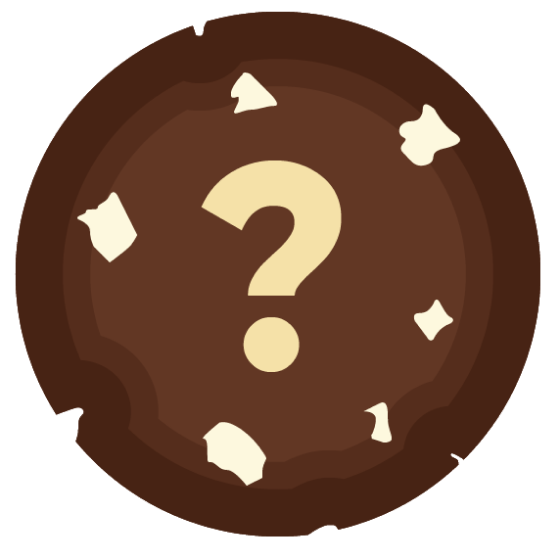 Mystery Cookie
We select a random cookie to fill out your flight.
A Schmackary's Original - The 5-Tier Cookie Cake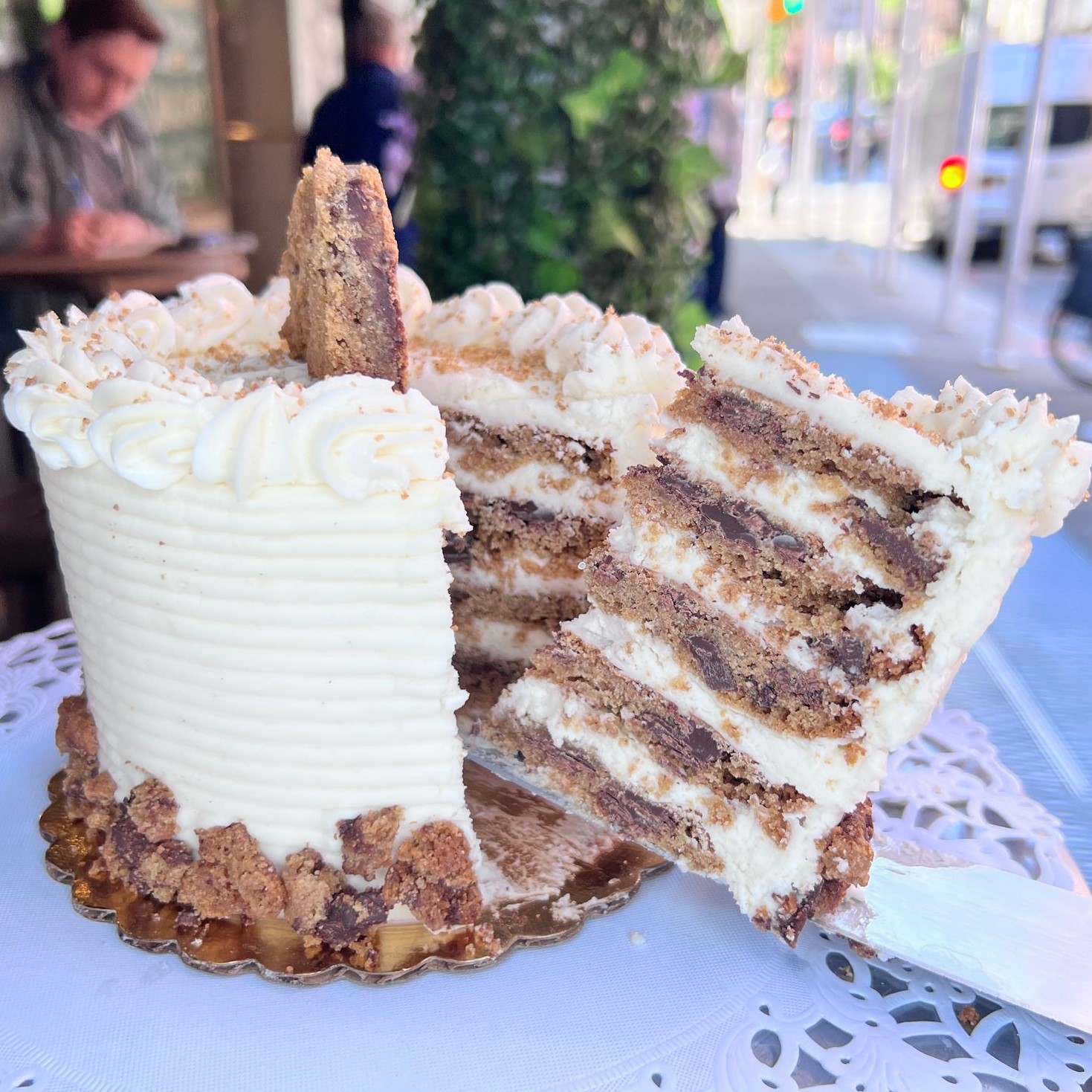 Classically Classic Cookie Cake
Oh So Classic!
5 Layers of our famous Classic Chocolate Chip cookies filled and topped in vanilla cream cheese frosting.
It gets the Cookie Monster seal of approval!!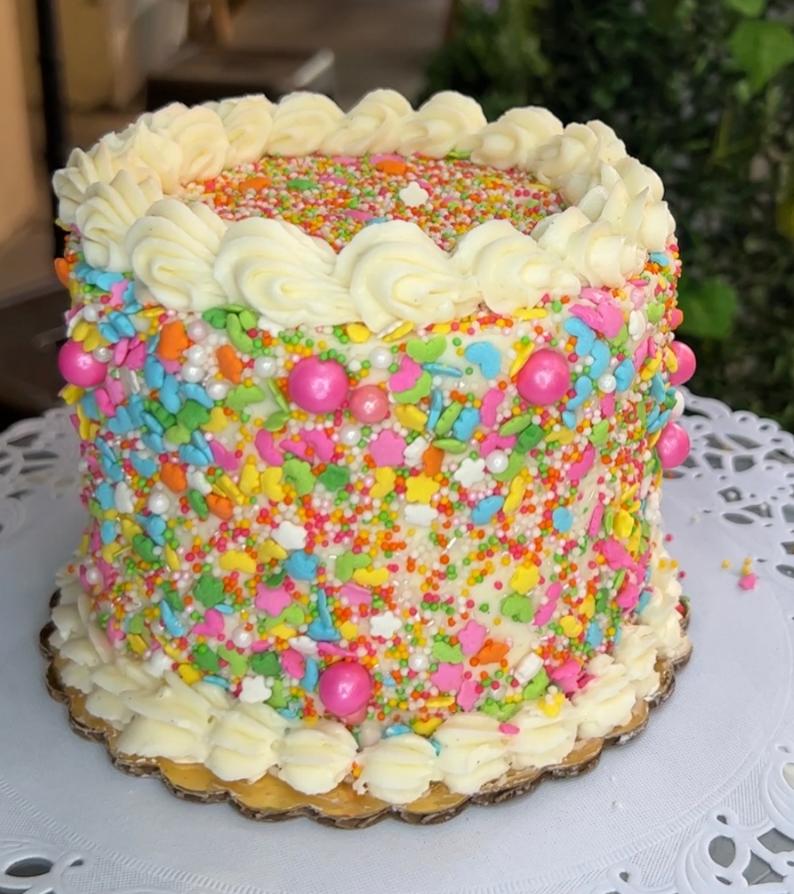 Funfetti Cookie Cake
Our best selling Funfetti cookie is now a 5-tier Cookie Cake!
If you love a frosted sugar cookie, this cake will NOT disappoint!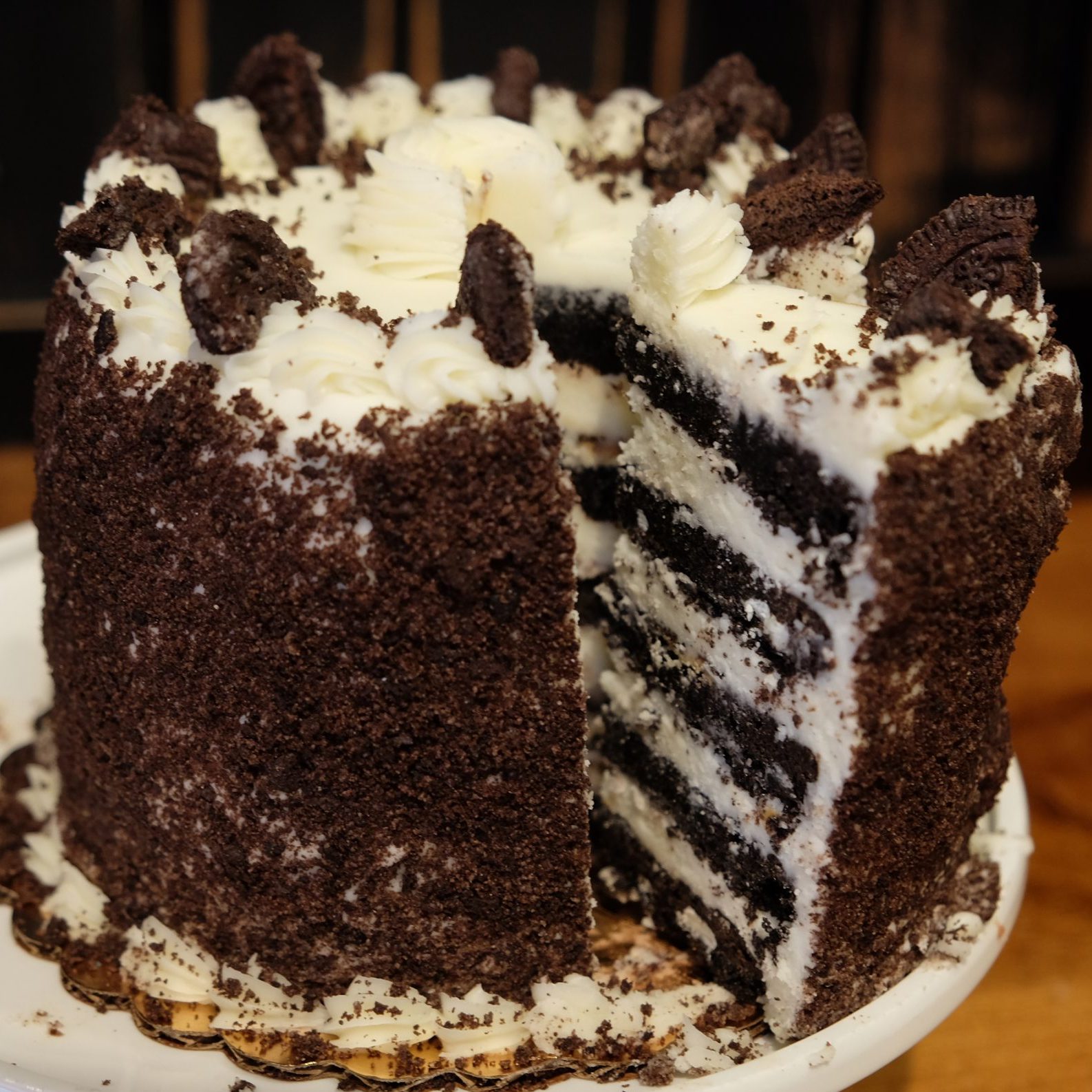 Cookies & Cream Cookie Cake
Oreos don't hold a candle to this bad boy!
5 layers of Cookies & Cream cookies, filled with oreos and white chocolate. Covered and layered with our signature frosting and rolled in more Oreo crumbs.