Nationwide Ordering
We're here to send cookies to your mailbox
Orders can take up to 72 hours to process before they are shipped. Thank you for your understanding.
'Tis the Season... for Giving Cookies!
Build Your Own Dozen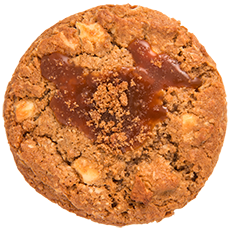 Caramel Apple Crisp
Granny Smith apples, white chocolate and gooey salted caramel. Finished with a dusting of cinnamon streusel.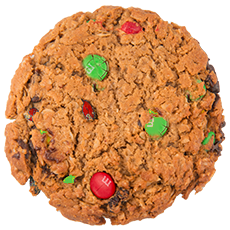 The Monster Mash
This Frankencookie is a graveyard smash
of oats, peanut butter, M&Ms and
semisweet chocolate chunks.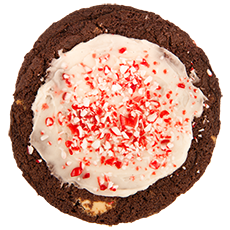 Dirty Peppermint
This cookie is on Santa's naughty list.
Deep dark cocoa, crunchy peppermint
bits, smooth white chocolate and creamy
vanilla frosting is worth every sinful bite.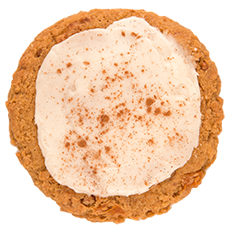 Eggnog
Your favorite holiday drink turned into
a soft & creamy cookie with
delicious hints of nutmeg and topped
with eggnog infused frosting.
Turtle Snaps
NEW FLAVOR
A teenage mutant ninja cookie!
Gobs of chewy caramel and semisweet
chocolate blend together with a crunch
of toasted pecans and a dash of sea salt.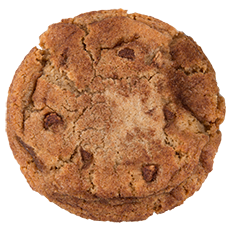 Schmacker - doodle
Turning the snickerdoodle inside out
by stuffing it with cinnamon sugar
chunks and white chocolate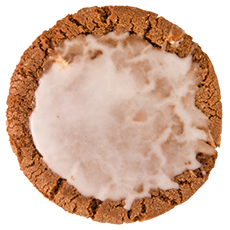 Ginger Rogers
The poetic blend of spices in this chewy
glazed ginger molasses cookie will have
your taste buds dancing cheek to cheek.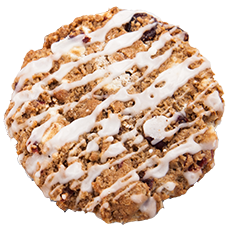 Cranberry Dream
Perfect for the season, this oatmeal
cookie features plump tart cranberries
and white chocolate chunks,
Glazed in a sweet lemon drizzle.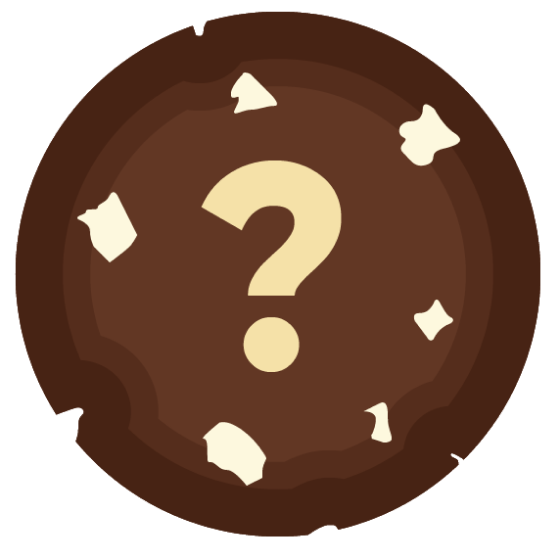 Mystery Cookie
We select a random cookie to fill out your flight.
A Schmackary's Original - The 5-Tier Cookie Cake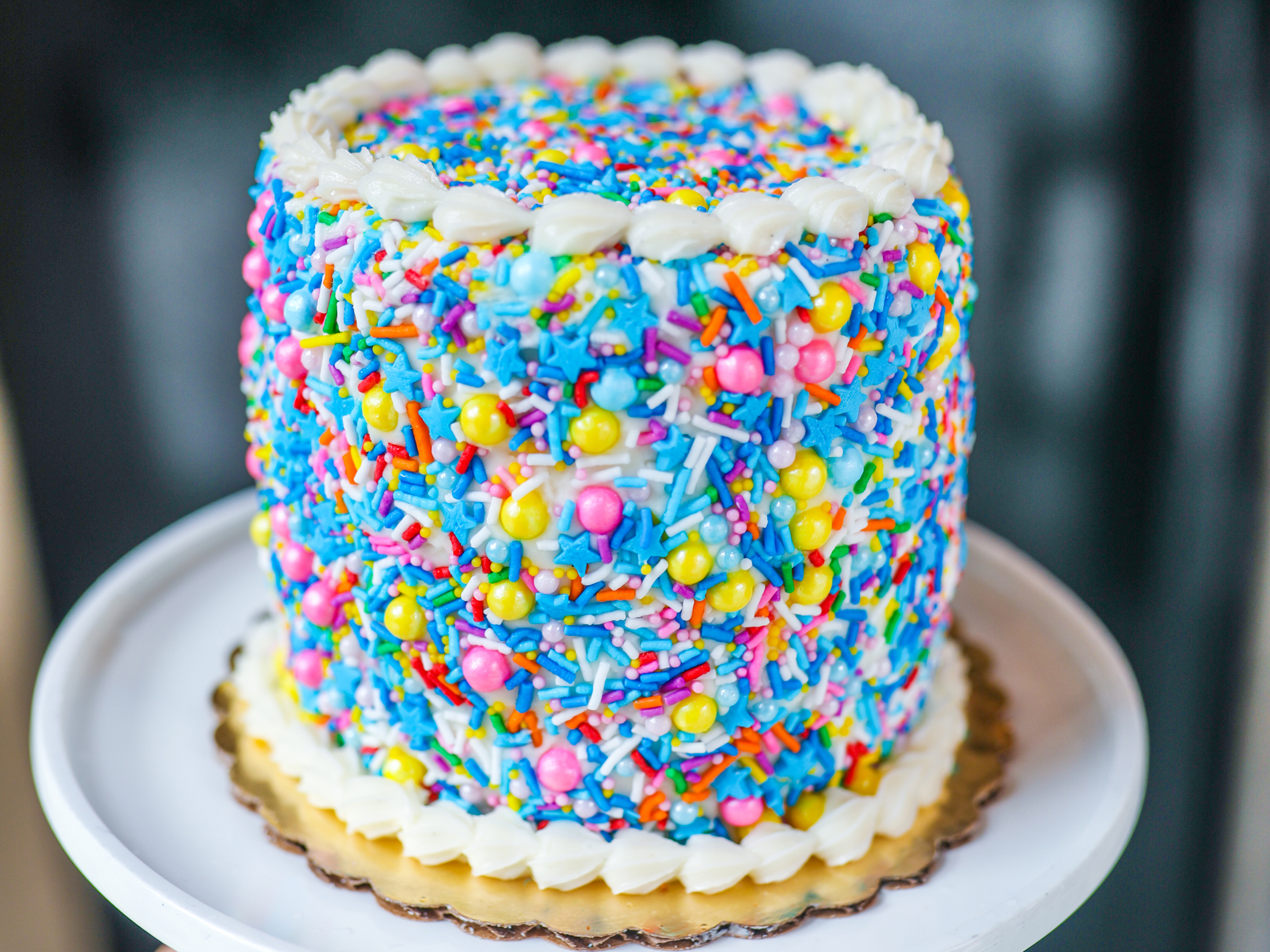 Funfetti Cookie Cake
Our best selling Funfetti cookie is now a 5-tier Cookie Cake!
If you love a frosted sugar cookie, this cake will NOT disappoint!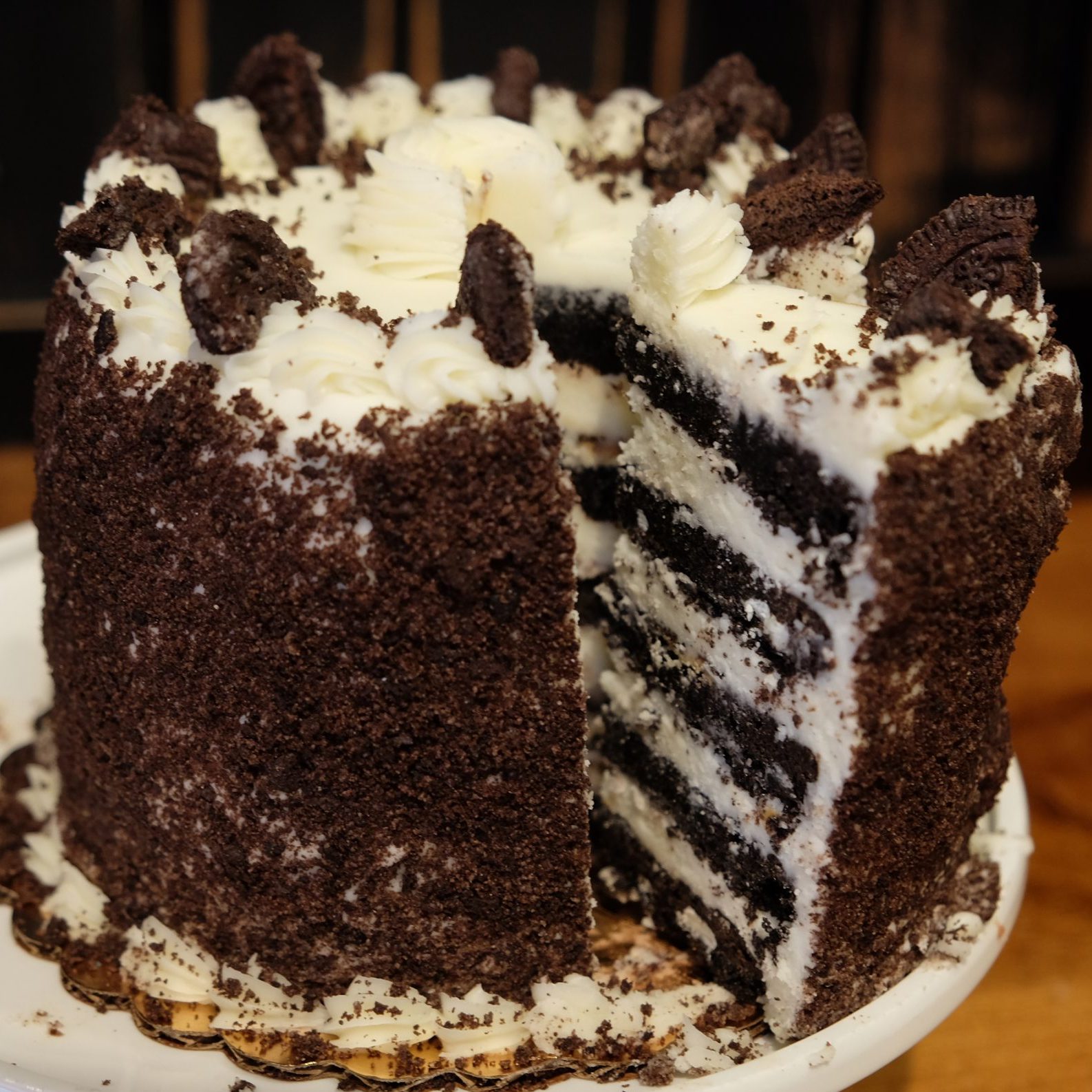 Cookies & Cream Cookie Cake
Oreos don't hold a candle to this bad boy!
5 layers of Cookies & Cream cookies, filled with oreos and white chocolate. Covered and layered with our signature frosting and rolled in more Oreo crumbs.