Nationwide Ordering
We're literally here to send cookies to your mailbox
Cookie Cakes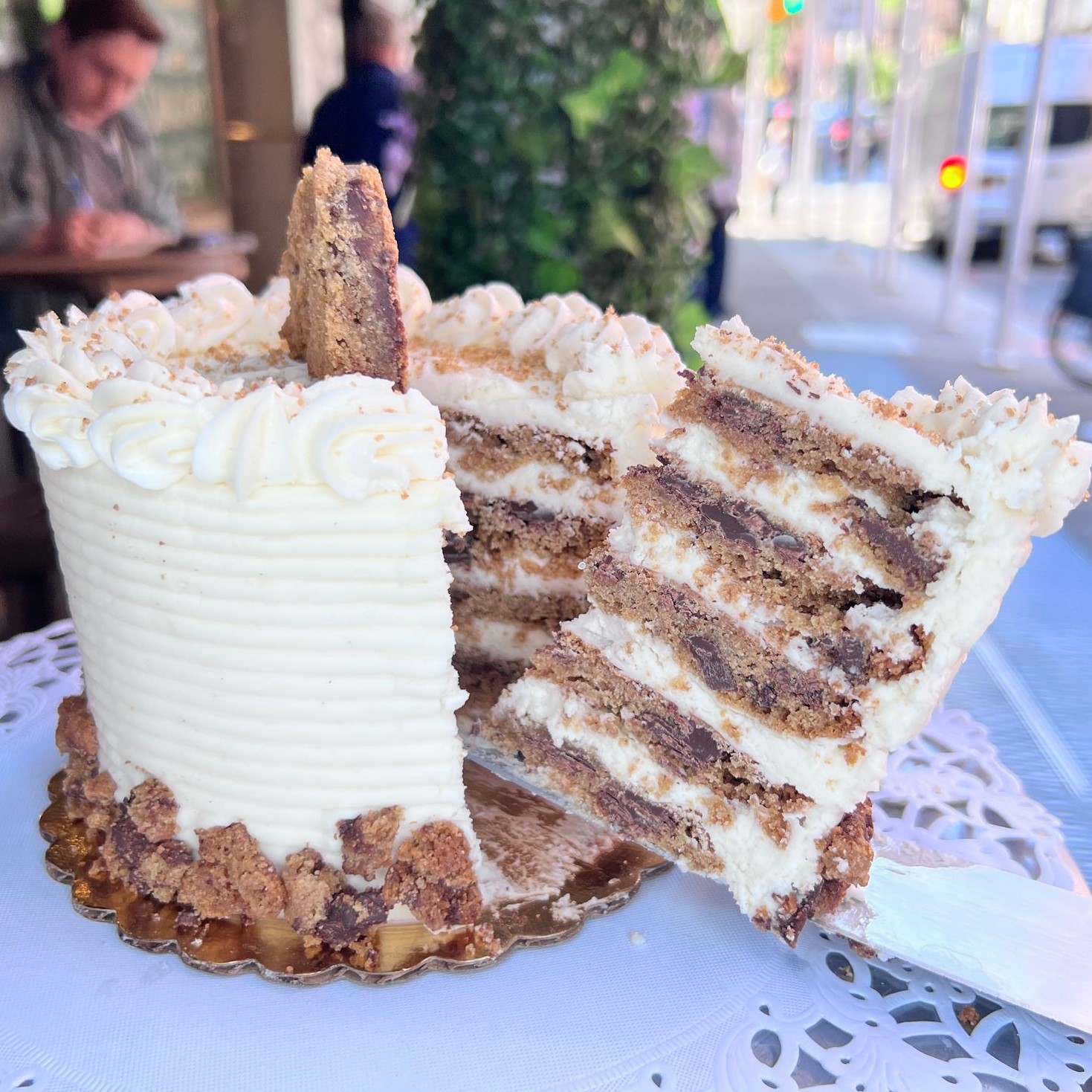 Classically Classic Cookie Cake
Oh So Classic!
5 Layers of our famous Classic Chocolate Chip cookies filled and topped in vanilla cream cheese frosting.
It gets the Cookie Monster seal of approval!!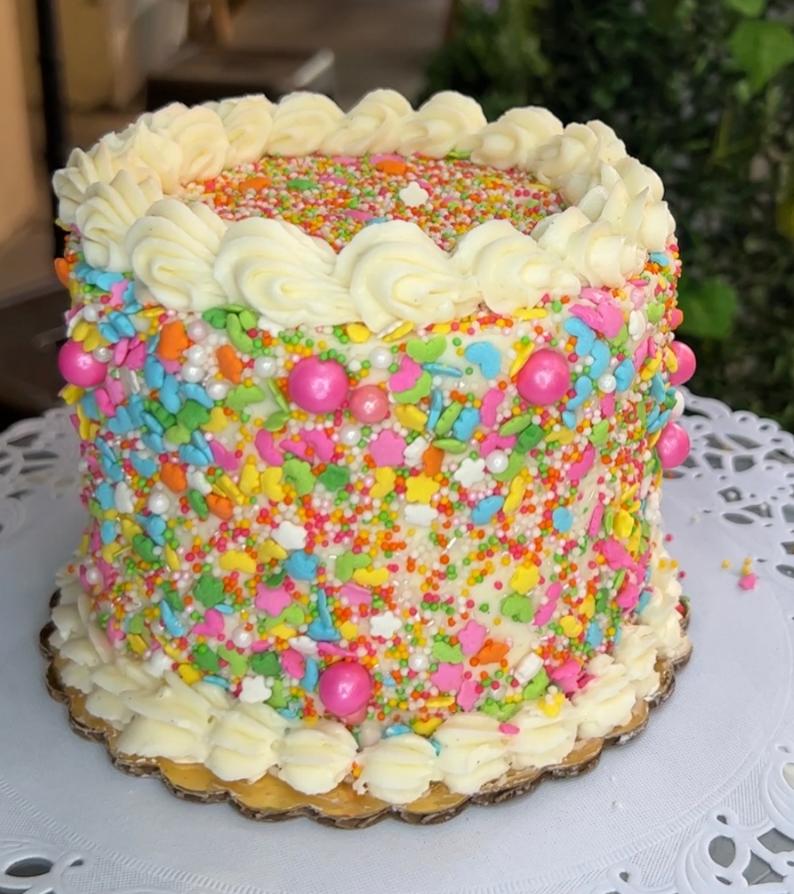 Funfetti Cookie Cake
Our best selling Funfetti cookie is now a 5-tier Cookie Cake!
If you love a frosted sugar cookie, this cake will NOT disappoint!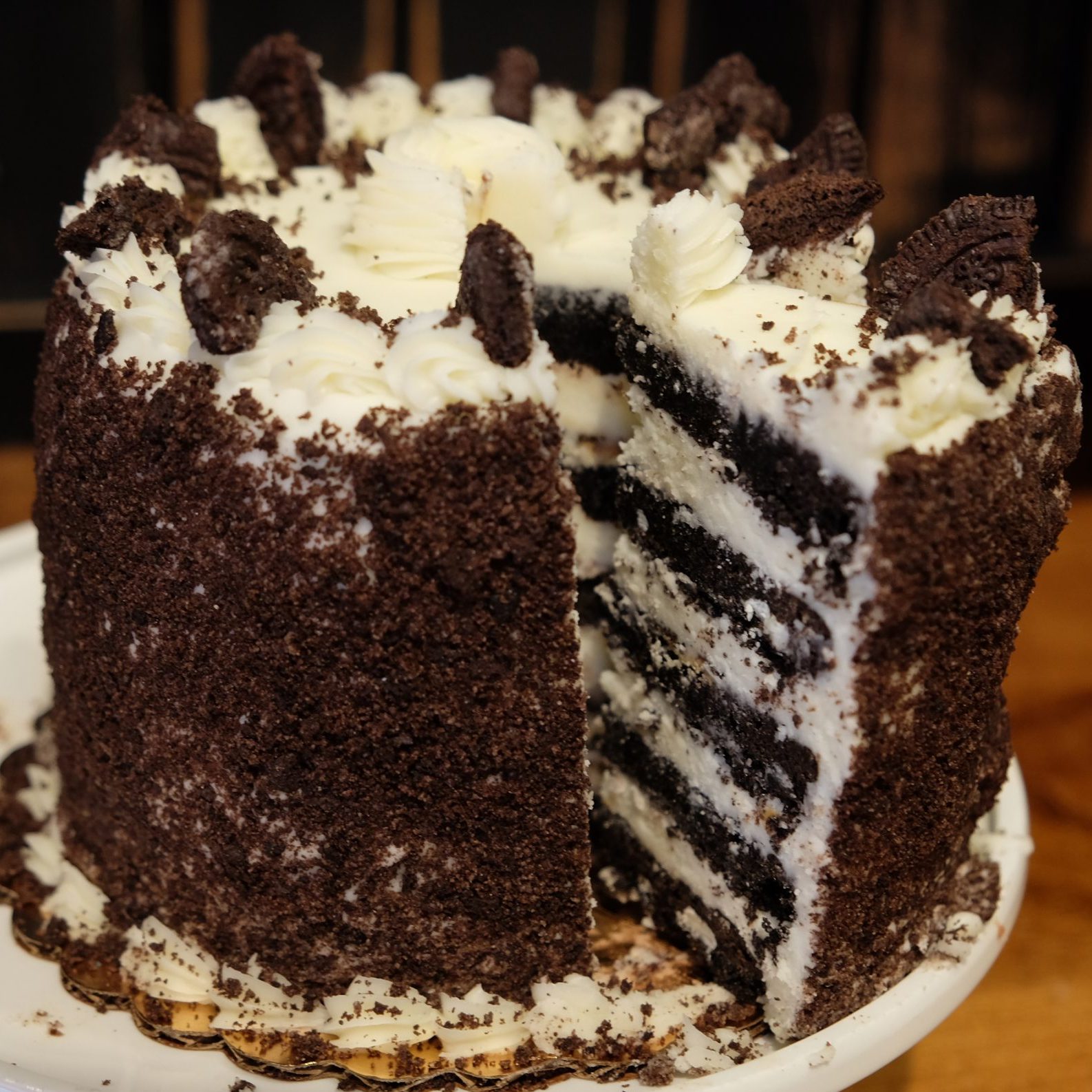 Cookies & Cream Cookie Cake
Oreos don't hold a candle to this bad boy!
5 layers of Cookies & Cream cookies, filled with oreos and white chocolate. Covered and layered with our signature frosting and rolled in more Oreo crumbs.